In our ongoing quest to make it easier for our readers to keep up with all of the activity around the league, FanGraphs has launched a new Offseason Transaction Tracker.
While our long-term vision includes a greater integration of stats and historical data, this initial rollout gives readers the ability to answer the simple questions, such as: What roster moves did I miss? Which players has each team added? Which players has each team lost?
The link to the tracker can be found at the top of any RosterResource page, where you can quickly toggle between the Depth Charts, Payroll, Offseason Tracker, and Free Agent Tracker pages for each team. To view a full transaction list for the entire league, click on "Show All MLB Teams" on the left underneath the team abbreviations: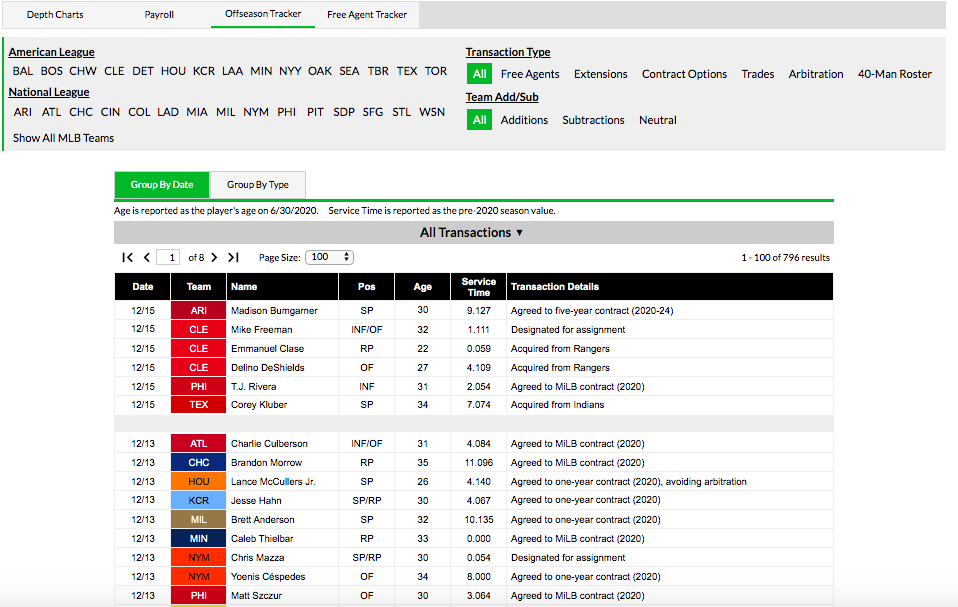 If you only want to see one specific type of transaction, you can toggle between free agents, extensions, contract options, trades, arbitration, and anything else related to the 40-man roster: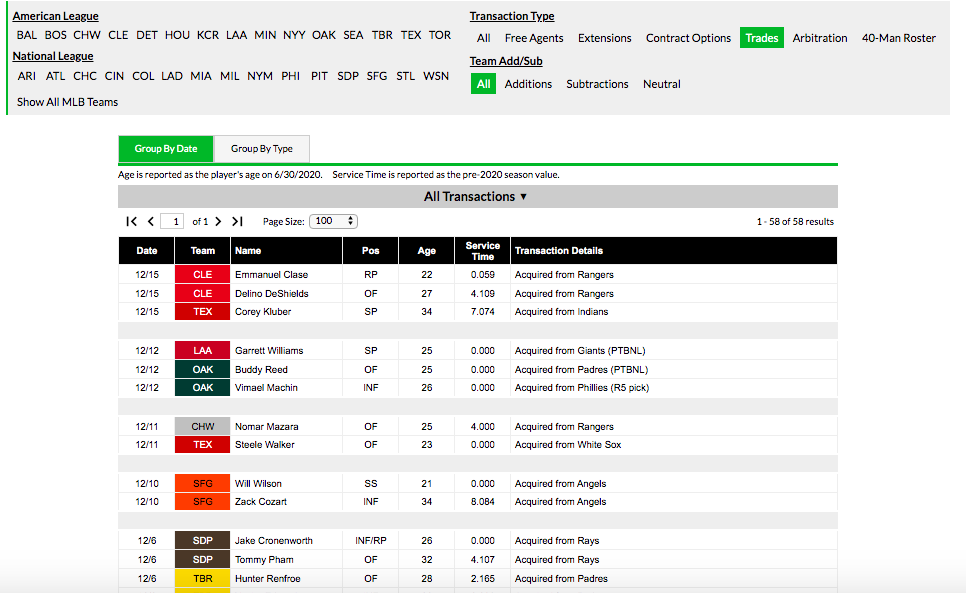 For specific team lists, each transaction is marked as an addition (+), subtraction (-), or neutral.
"Additions" include any player acquisition that isn't a re-signing.
"Subtractions" include any player…
Read "The RosterResource Offseason Transaction Tracker Is Here!" at FanGraphs