Veteran utilityman Ben Zobrist is not planning to play in the current season, according to Jon Heyman of MLB Network (via Twitter). While nothing seems to have been set in stone, it now appears unlikely that the 38-year-old will resume his career.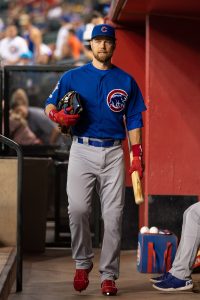 This is hardly a surprising outcome given the course of the 2019 season. Zobrist took time away from the Cubs to deal with family matters, sacrificing some of his salary in the final season of his $64MM deal. When he was available, Zobrist generally struggled.
The switch-hitting, do-it-all performer didn't lose his impeccable plate discipline last year, as he drew 23 walks against 24 strikeouts in 176 plate appearances. But his power all but disappeared, as he managed only six extra-base hits and a .313 slugging percentage to go with his .358 OBP.
If indeed this is the end of the line, Zobrist will finish with a .266/.357/.426 lifetime triple-slash — which works out to a 116 wRC+. He added big value with his multi-positional defensive…


Read "Ben Zobrist Reportedly Not Planning To Play In 2020" at MLB Trade Rumors