In what is now the fourth time readers have answered questions regarding their expectations for the season, respondents have bounced back and forth a bit on the central question of whether there will be baseball this year. I'd like to thank our readers for their continued participation, as we again received over 1,000 responses to nearly every question. As for the return of baseball this year, readers were very optimistic this round.
Coming in at nearly 72% of responses, last week elicited the highest percentage of "Yes" votes so far, after a huge drop-off in confidence in the results from a couple weeks ago: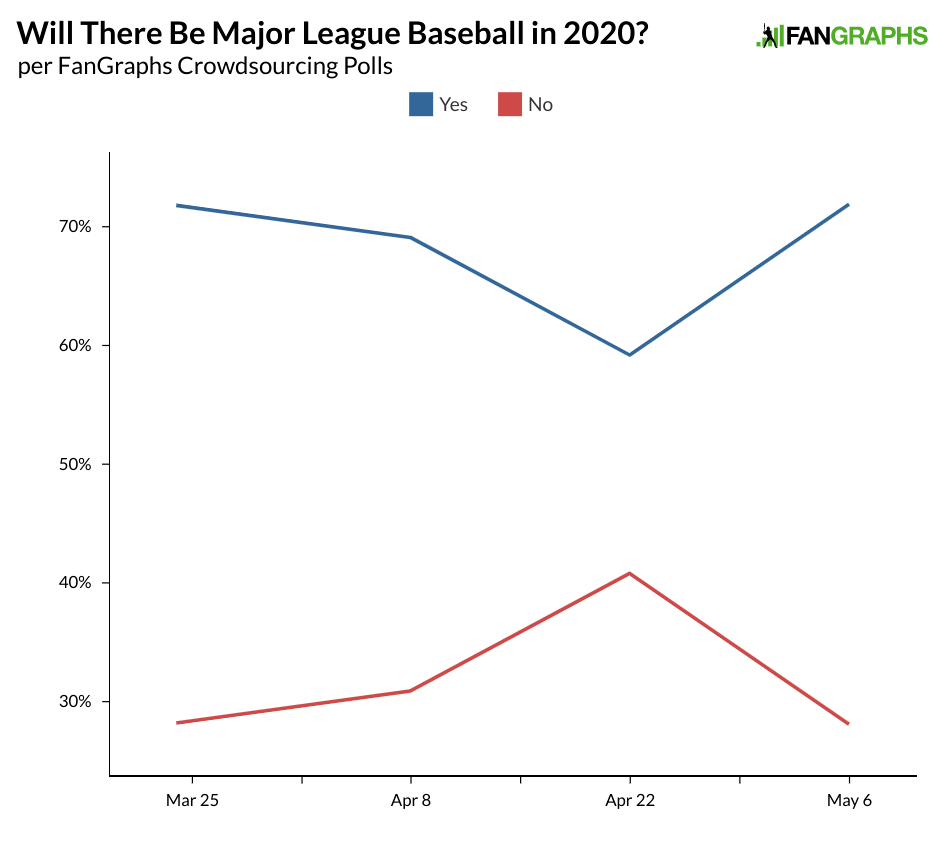 With that optimism comes an increase in those expecting roughly half a season of games, though nearly everyone who expects baseball has given up hope of more than 100 games:
Here's how the voting has progressed over time: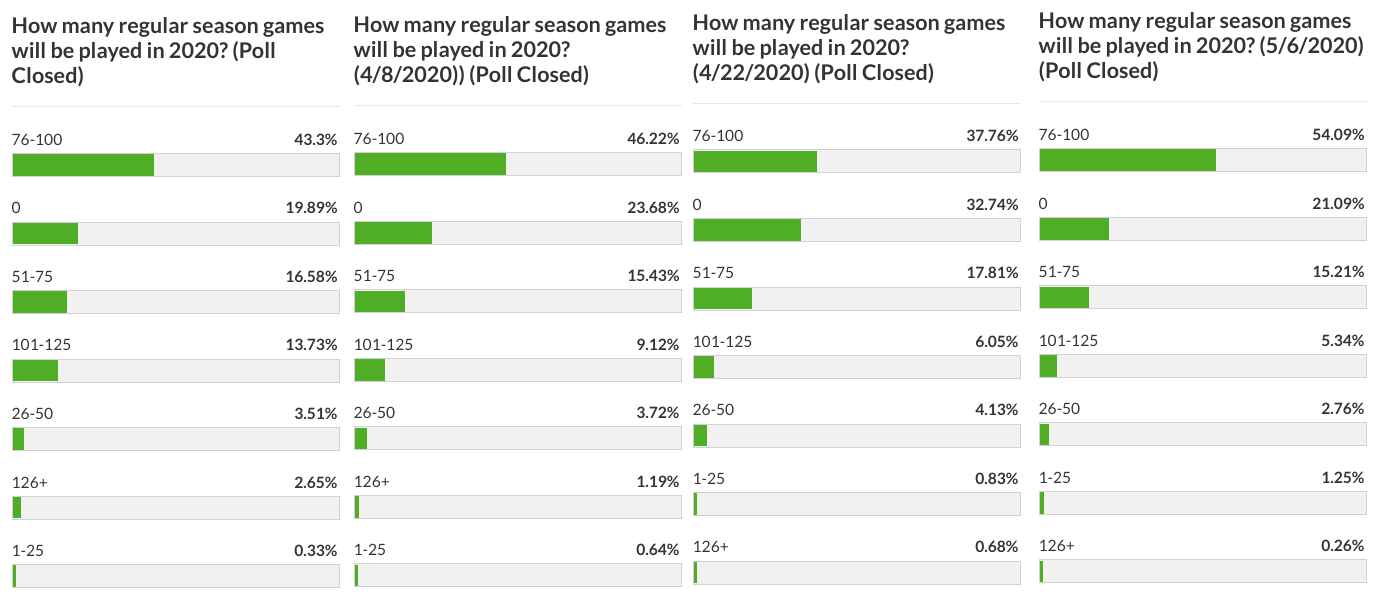 As for when the season might begin, there is now near a consensus:
Every poll leading up to this had July as the frontrunner, but at about 40% of the responses. Now, nearly 90% of the responses believe a season either will not start at all or that it will start in July.
And MLB's…
Read "What the 2020 Season Will Look Like: Crowdsource Results Round 4" at FanGraphs