To begin, I want you to take a look at this screenshot from Saturday's game between the Mets and Marlins at Citi Field. What do you think happened? What might have been the outcome?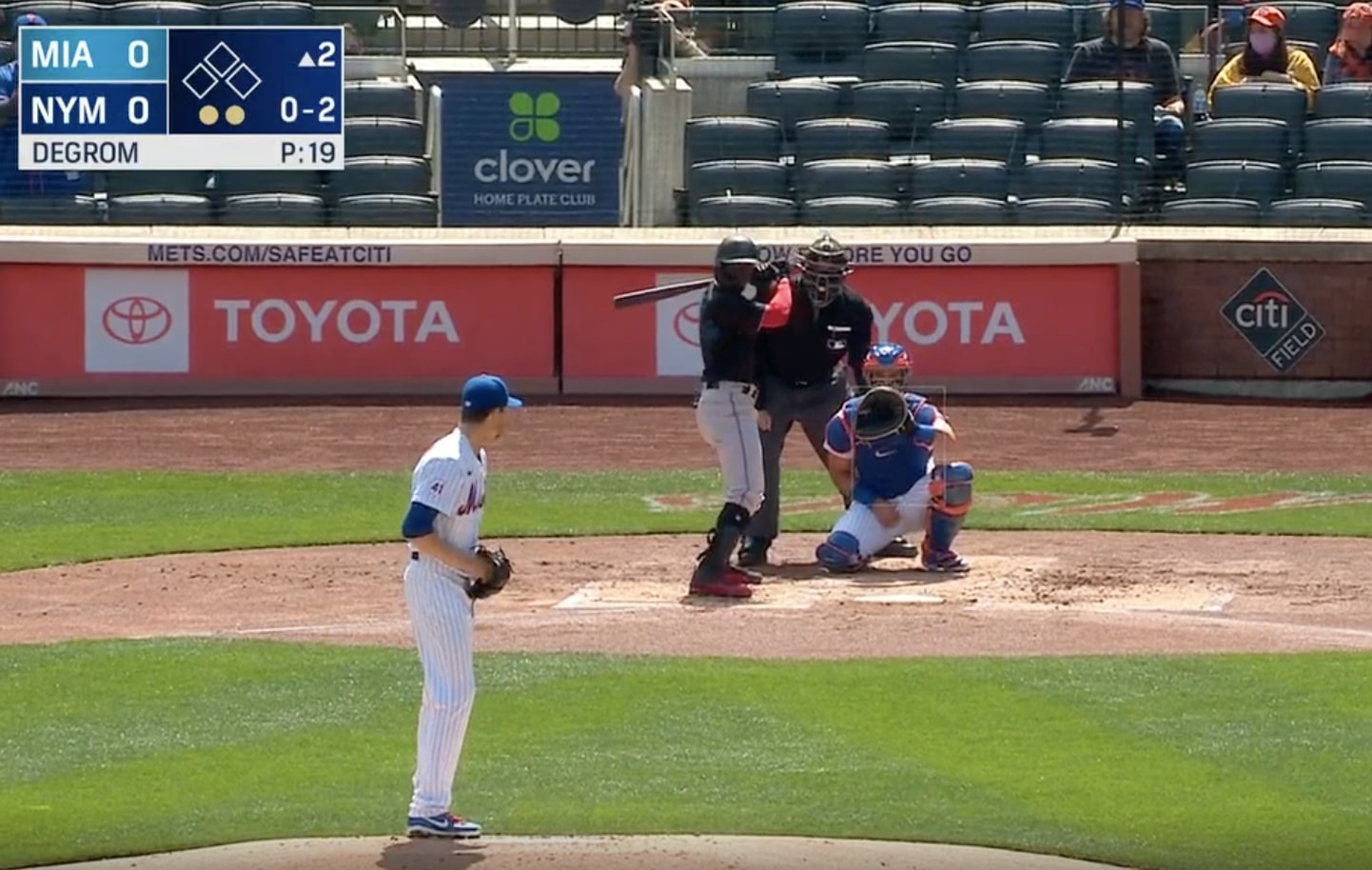 First things first: That's Jacob deGrom on the mound. He's the best pitcher on Earth, as well as other inhabited worlds we have yet to discover. And as expected, he's been mowing down the Marlins. In the first inning, he dismantled Corey Dickerson on four fastballs that went 99.9, 99.8, 100.4, and 100.1 mph. Next, he struck out Starling Marte with two fastballs, both above 99 mph, and a wicked slider. Could Jesús Aguilar, the next batter, save face for his team? Nope; unable to keep up with deGrom's heater, Aguilar popped out to Pete Alonso in foul territory.
After deGrom retired two more Marlins — both on strikeouts — we're back to the moment in the screenshot. In the batter's box is Jazz Chisholm, one of Miami's many promising young players. Today, in addition to manning second base, he's tasked with facing a pitcher who has been dominant thus far. It won't be easy.
But before I talk more about Chisholm, there's a detail in the screenshot worth elaborating on: the…